Immerse yourself into the life of an OreCorp asteroid miner. It's a galaxy full of opportunities including: weapons, aliens, asteroids, space pirates, merchants and ... ICE CREAM!
---
Download The Game and Join OreCorp!
---

---

COMING SOON TO THE ATARI VCS!
---
Coming soon to an Atari VCS console near you! Follow us on Twitter so you'll catch our announcement as soon as this game becomes available on the Atari VCS Store.

---
Retro style
A game fitting for a CRT. Big block pixels for a big, big game.

---
Player Hotseat Co-Op
Playable with one up to eight using keyboard (players one or two) or 8 on controllers.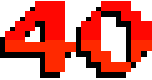 ---
Minutes of Mayhem
Casual game where the average playtime lasts no shorter than 40 minutes. Seasoned players can get the game to last much, much longer.

---
Tons of Ore
Asteroids, ice troids and more!
---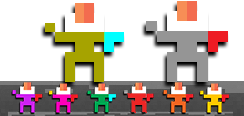 Multiplayer
Keyboard Players (on PCs)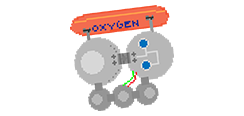 Manage Your Deep Space Mining Base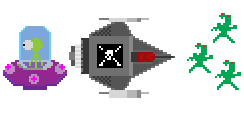 COMING SOON to Atari VCS
Lost Astronaut Studios cannot wait to announce that our game is live in the Atari VCS Store.
Due to a backlog at Atari, I'm not sure when we can announce when it will be available.
This game was originally written to be exclusive to the Atari VCS but we haven't heard back from them for several months. Please be patient while we figure this out. It is our intention to make this available on the Atari VCS as soon as possible.
---
Developed
Submitted
Release Date
December 2020
Early January 2020
To Be Announced
---