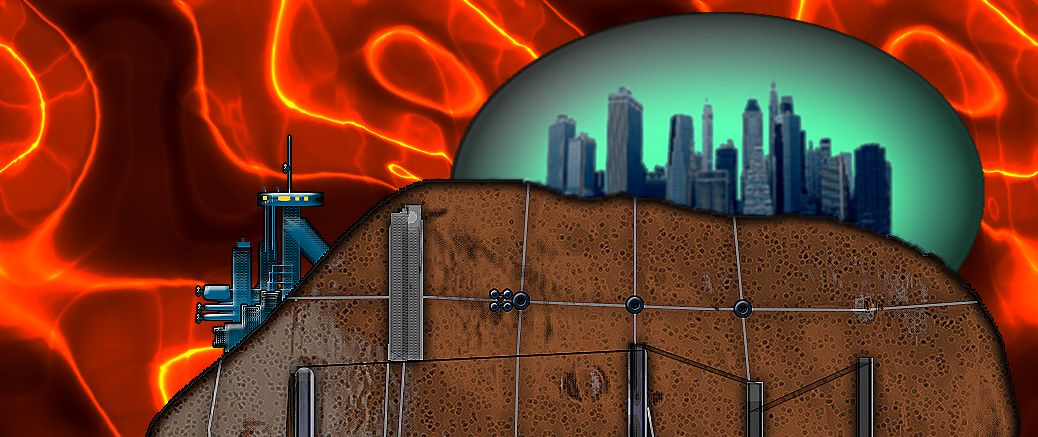 A science-fiction 2D retro PC game for Mac (someday), Linux (someday) and Windows (today!!)
Fringes of the Empire explores a radical combination of 2D top-down tactical shooter similar to Star Control 2, or StarFlight, with a classic roguelike top-down mapcrawler for the boarding and landing party simulation.
You'll visit the devastated areas of Old Earth to uncover secrets that will unlock the game's plot and equip yourself with weapons from ancient weapon caches spared by the AI bombardment. You'll fly to far-away stars and deal with space piracy, infested colonies and new alien civilizations as you rise through the ranks to become a supreme commander and save the galactic alliance from interstellar perils.
Factsheet
GREENLIT! Launching Early Access on 11/13/15: http://store.steampowered.com/app/402970/ (Steam store page)
Available Platforms: Windows Planned: MacOS, Linux
Anticipated Retail: $19.99 USD
Official Site: http://lostastronaut.com/fringes
Kickstarter Page: http://hu.je/fote (preview link)
Developer
Lost Astronaut Studios
Based in Pittsburgh, Pennsylvania
Founded 2007
Website: lostastronaut.com

Main contact
H. Elwood Gilliland III
LostAstronaut@Rocketship.com
LAGameStudio @ Twitter

Company Description
A lone developer focused on making games no big studio would ever make. Based in Pittsburgh, PA and New York, NY, with helpful associates in Belgium, Japan, Minnesota, North Carolina, Colorado, Texas, Seattle, Canada, Connecticut and California, among other places.

History
Proprietorship was founded on a whim in 2008 by an experienced tech industry professional who started his career making textual open source games in the early 1990s and studied under Dr. Randy Pausch, author of The Last Lecture.
Prior game-related consulting and coursework
ETC at Carnegie Mellon University (BSc Interaction Design, Minors Art, Multimedia), Platform Digital, EA/URBZ, BSF/Fallout 3, DikuMUD, Ecere Corp, OpenAL, Sierra On-line

Selected Images
Title & Logo & Box Shot
Teaser Illustrations